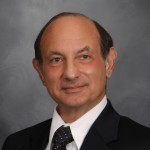 Joseph I. Rosenberg, is a Forensic Economist, Financial Consultant/Advisor, and Circuit Court-Approved Mediator in Maryland.  In addition, he is a Chartered Financial Analyst (CFA) and a Certified Divorce Financial Analyst (CDFA) with over 30 years of experience in finance and economics.  He is offering professional services in three areas:
Forensic economics (especially loss of earning capacity due to injury or death)
Mediation and analytical support to mediators and collaborative dispute resolution teams
Financial consulting and advisory services (to individuals and organizations)
Mr. Rosenberg has been published twice in the peer-reviewed Journal of Forensic Economics and is recognized as an expert in the area of discount rate methodologies applied to valuing damage awards.  See Mr. Rosenberg's Bio and CV for more details.
Contact Information:
Email:  jrosenberg123@gmail.com
Mobile phone: 301-802-0617
Mail:
Joseph I. Rosenberg, CFA, LLC
9821 La Duke Drive
Kensington, MD 20895
All inquiries can be made with complete confidentiality and without obligation.  Fee Schedules and ADV form (required disclosure form for registered investment advisors) are available on request.